Air Duct Cleaning

Austin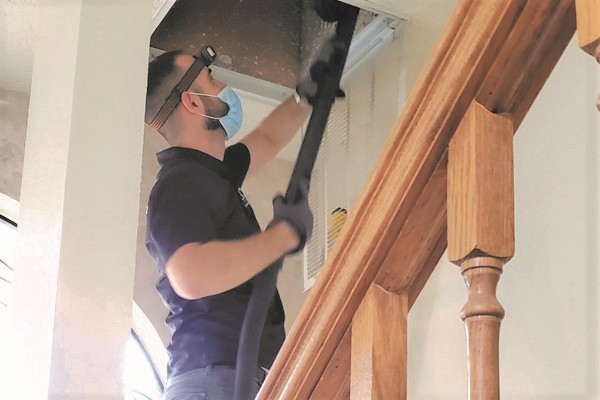 Professional Air Duct Cleaning Austin
The Air You're Breathing Could Be Making You Sick, Cleaning and properly maintaining your homes air conditioning and heating system will improve your indoor air quality and protect your family's health and safety. You feel bad when you are in the environment, but when you leave the home the symptoms disappear. This bad air coming from your air ducts can cause headaches, watery eyes, sore throat, nausea, skin disorders and fatigue. In Texas, many houses have a serious air quality problem, usually as a result of moisture. Moisture plays an important role in promoting the growth and spread of mold in your air ducts. Spores from mold growth may be released into your home's living space. Build-up of spores and other air pollutants in the air you're breathing is enough to make you sick!

Some of the proceedures that Air Duct Cleaning Austin, TX. can employ is air duct cleaning, A/C adjustments for proper relative humidity levels, proper filtration, mold remediation, dust mites control, and pet allergen removal. When you decide to have your heating and cooling system & air ducts cleaned, it is important to make sure the service provider agrees to clean all components of the system and is qualified to do so. Air Duct Cleaning Austin. is a certified member of the National Air Duct Cleaners Association (NADCA). We provide a Indoor Air Quality audit with our services, so you will know if the quality of the air in your home is up to NADCA standards and ways you can make it the best it can be. The National Air Duct Cleaners Association (NADCA) recommends yearly inspections and a thorough cleaning every three years. please call us at (512) 601-5206.
Mold & Mildew Preventative Treatment in Austin Texas
This treatment entails disinfecting the surfaces of air ducts, grill vents, coils, blowers, returns and air conditioning systems. We use active ingredients that oxidize odors associated with bacteria, mold, mildew, smoke, animals in the air and in air handling units. Chemicals do not cover up or mask the odor with alcohol or perfumes. It eliminates the source of the odor, leaving your air fresh and clean. Minimizes microbial growth such as mold in your duct system. Sanitizing also eliminates unpleasant odors that are result of this growth. Air duct sanitizing is often used for people with allergies or when moving into a previously occupied home.
EPA Registered Chemicals
Our chemicals are EPA registered specifically for air duct sanitation. They chemicals provide effective microbial control and had been tested and proven effective against a broad spectrum of microorganisms. They eliminate odors where they exist and leave no toxic chemical residue or odors. They are available in both scented and unscented forms and contain no alcohol, perfumes or odor-masking agents. Our chemicals will eliminate mold & mildew Preventative in your ducts, which cause bad odors and potential health problems. Upper respiratory and asthma-like symptoms are also common because you breathe these mold spores every day. Mold can cause illness in several ways. Our microbiocide chemicals also control and inhibit the growth of microorganisms, such as bacteria, fungi, and mold, that grow in the duct work. Molds produce allergens, irritants and toxins that may cause reactions in humans. The microbiocide chemical keeps mold from growing in the duct work for up to two years.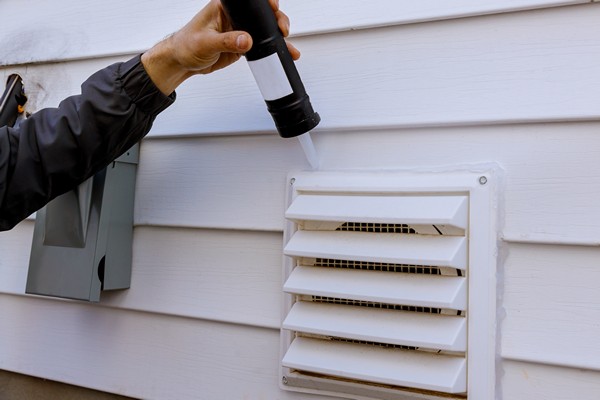 Air Duct Repair in Austin TX
In Austin, one of the most important things you can have is a functioning air Duct. The moment that your system goes out, you're at the whim of the harsh Austin summers. It's integral that you take the opportunity to call an experienced air Duct repair company to help you at the earliest convenience. At Air Duct Cleaning Austin. we make sure to check all components of your system, from the compressor, refrigerant, controls, cooling coils, safeties, duct work, piping, blower, and overall system operation. Once we've taken a look at what we believe the problem to be, we can make an accurate assessment of what needs to be done to make your space comfortable again. If you believe you're in need of Air Duct Repair Austin, please do not hesitate to give us a call (512) 601-5206. We're more than happy to come out and inspect your system for anything that might interfere with function.
But what exactly are some of the leading causes of needing an air Duct service that we investigate?
We offer 24/7 Air Duct Repair in Austin, TX. for:
- Power Failure
- Fan Belt
- Refrigerant Leak
- Evaporator Coils Frozen
- Defective Fan Motor
- Defective Compressor
- Clogged Drain
Cooling Services

Services