Air Duct Cleaning

San Antonio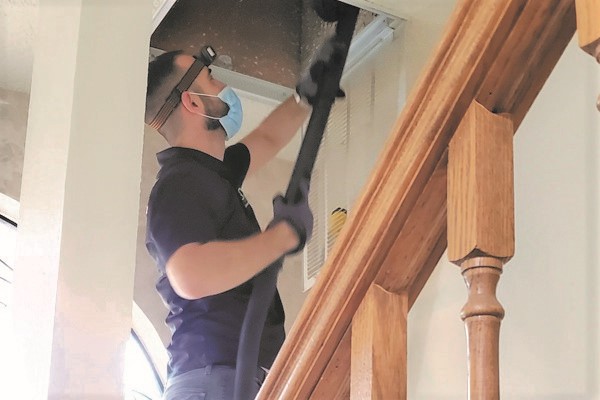 Air Duct Cleaning
It is only natural for dust to build up in your homes and businesses over time but the difference is that you cannot clean out your air ducts using a vacuum or duster. Dust, dirt and mold can all gather inside over time, also, If you have pets, hair and furr and what not are also likely to build up inside your vents and then as your HVAC system releases air into your home, it will circulate these contaminants into your household air, it will also make your system run less efficiently as they bunch up inside the system's filters and can ruin the vents, for these reasons, Green Quality Air recommends that homeowners clean their air ducts every 3 years. If the air duct vents in your Texas property are visibly dirty or if you can see accumulated contaminants, it's probably time for an expert cleaning from our experienced team in Air Duct Cleaning San Antonio in Texas.

We at Green Quality Air will be honored to serve home or business in Texas as we offer both residential air duct cleaning and commercial air duct cleaning services in Texas, including restaurants, office buildings, veterinary clinics, hotels and other facilities. Green Quality Air specialize in air duct cleaning, and we are certified. Air Duct Cleaning San Antonio also believes that what makes us better than the rest is our commitment to customer standards, professionalism and smoothness. We only use the best air duct cleaning process for all of your HVAC system's ducts so that you will have improved and clean air quality If you'd like to schedule a duct cleaning, please call us at (210) 772-1438.
Air Duct Repair
Some home have several inches of dust accumulated on the insides of the air ducts, while this comes from normal living and not having your ducts cleaned for long periods of time, along with the dust and dirt, having ducts this dirty means that the air inside your home will also be dirty and not healthy and while the heating or AC forces air through the ducts, all that dirt and debris can find its way out, can toxicate your family's breathing and even cause unwanted illness for those who are sensitive to it, so you don't really have to think about how often air circulates through the ducts, your heating system or your air conditioner continuously circulates air, and over the years, this airflow is bound to make an impact sometime, the pressure may lead to breaks at the duct's joints, then cause portions of the ducts to loosen, as it turns out, most ducts have some level of leakage and sometimes this can lead to low efficiency from your AC and/or your heater, the ducts allow air to leak out, you end up paying to heat or cool a part of your home no one uses, It's important to have technicians check on your ducts from time to time to see if they need repairs, so that your air conditioner and heater can work properly.

Air Duct Cleaning San Antonio recognizes the impact of ductwork and offers the skilled services to keep this essential network of pipes operating at peak capacity. From ductwork troubleshooting to cleaning, sealing, and repair, we optimize the safety, health, cleanliness, and comfort of your home. Call on Green Quality Air at (210) 772-1438.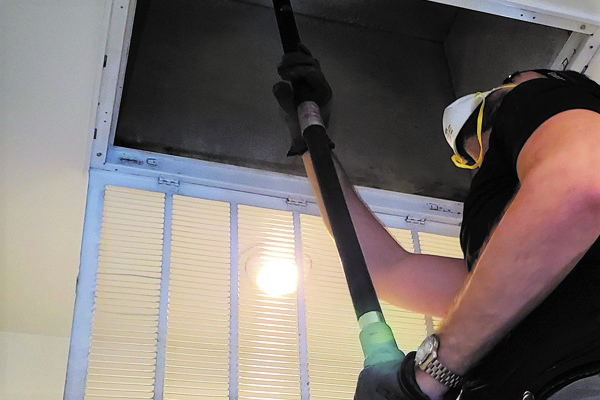 Air Duct Replacement
There may come a time when your ducts need replacement, as repairs are just not enough to fix the problem, this may be due to the fact that the installers did not design the duct system properly, or it could be that they've deteriorated over time.

Whether you are preparing your home for another frigid Indiana winter with a heating system tune up or maybe your central air conditioning has stopped working and requires immediate AC repair. Air Duct Replacement San Antonio knowledgeable heating and cooling professionals can provide you with the necessary HVAC maintenance, heating and air conditioning installation services you demand and will make sure that your broken home air conditioner is repaired and that inefficient old heating system is replaced and a brand new, eco-friendly furnace is installed, In addition to duct repair, Green Quality Air provides duct replacement services to our customers so at some point your ducts will need to be replaced, simply because they are old or worn out. If this is the case in your home, you can trust our experts to carefully remove your existing ductwork and install new, accurate and clean ductwork instead.

Green Quality Air Texas know that it can be stressful to learn that your ducts need replacement, but Green Quality Air aims to make the process a lot easier with clean work and high class customer service. Green Quality Air keep you informed of all of your options and see to it that you get the best possible design for your duct replacement, even design custom ductwork. Call us today for duct replacement and duct repair services in Texas and get the job done right.