Chimney Sweep San Antonio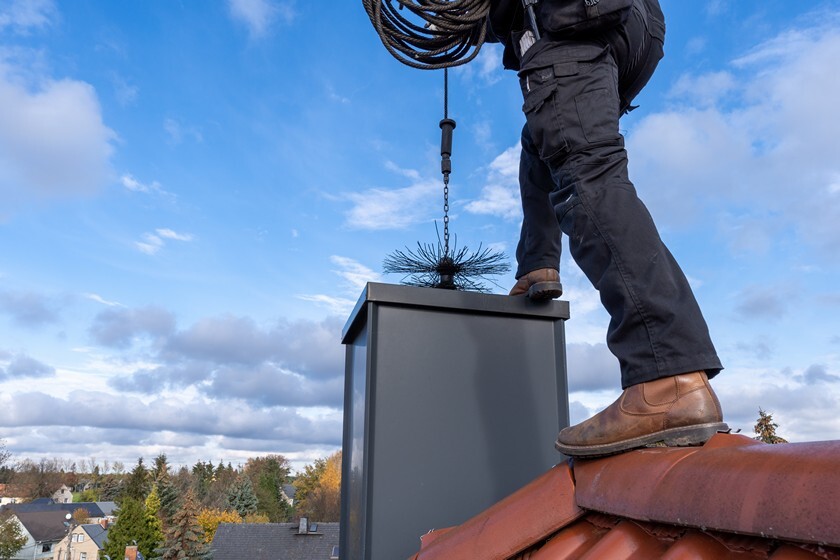 Chimney Sweep San Antonio
The chimney is a vital aspect of your living, which needs regular sweeping and cleaning. As per the standard 211 of the National Fire Protection Association, you should get your chimney and fireplace cleaned at least once during the year. This clears your chimney from soot and harmful deposits that pose a threat to your property and life. Our professional and reliable experts at Green Quality Air provides complete chimney sweeping services everywhere in San Antonio. We have a team of professional, insured and licensed chimney cleaners who provide efficient and safe chimney sweep services in our area. Through our knowledge and expertise, we not just sweep your chimney but also update you regarding its condition. We give you advice about the flue condition, check the cowl or pot of your fireplace and other necessary recommendations to keep your fireplace in top-notch condition.
What is Covered In Our Chimney Sweeping Service?
Our comprehensive chimney sweeping service is designed to give you peace of mind that your chimney is clean and in perfect working condition.
We do a visual inspection of your chimney stack

Our professionals Determine whether your chimney installation and ventilation comply with the latest requirements

Perform sweeping using latest equipment and according to high standards

Test your chimney after sweeping, of course.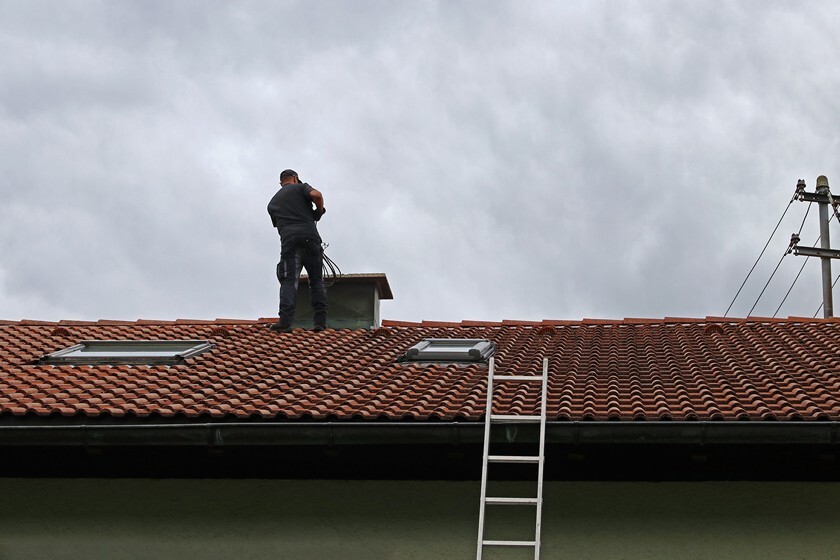 No-mess Fireplace & Chimney Cleaning Guaranteed
Green Quality Air guarantees no mess when we sweep your chimney. We seal off the fireplace opening, then access your chimney from the roof. Using long, stiff brushes, we sweep away the creosote from the interior lining of your chimney.
Once the chimney is swept, our technicians carefully remove the plastic from the fireplace opening and remove the debris within the firebox with a highly powered vacuum.
Do I need to have my gas burning fireplace cleaned?
Yes, fireplaces that burn natural gas also need to be cleaned and serviced yearly to ensure that the system is operating safely. Our technicians will inspect the system, clean the logs and components and ensure that your gas-burning fireplace is in good working order.
Green Quality Air Installs Chimney Caps
A chimney cap is a special metal top designed to protect your chimney. Caps stop the rain, large sparks and critters from coming in while allowing the smoke to flow out. Our technicians carry different sizes of chimney caps with them and can install one on your chimney in the same visit. Be sure to ask us about chimney caps if you don't have one.
Call us today to schedule an appointment at (210) 772-1438 or click at the bottom to contact us.